Team Pole–For Two Dogs
Choose our team pole accessory when you're looking to cart two dogs side-by-side. The pole easily interchanges with the single dog shafts.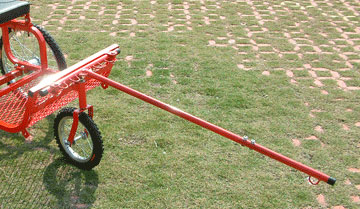 Buy Team Pole Now
Turn Cart into Winter Sleigh
These sleigh runners make winter-time more of a treat. They're designed to fit both our seated dog cart and cargo/wagon cart. And, they work well on either a plowed road or packed snow.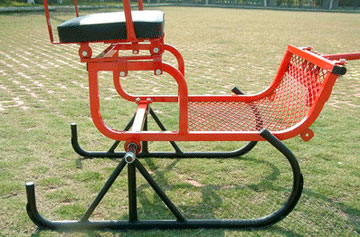 Buy Runner Now